Welcome to my blog, where I'll be sharing my thoughts on the Y13 Smartwatch—an affordable wearable packed with features for those looking to embrace the world of smartwatches without breaking the bank. Join me as I delve into its sleek design, an impressive array of functions, and its pros and cons. From heart rate monitoring to wireless calling, I'll cover it all in this comprehensive Y13 Smartwatch review, including its price and specifications. Whether you're a fitness enthusiast or simply curious about this budget-friendly option, this review will help you decide if the Y13 Smartwatch is the right choice for you.
Save 10 with coupon (limited sizes/colours)
Y13 Smart Watch Multifunctional Step Counting Full Touch Screen Casual BT Call Sport Fitness Smart Wrist Watch for iOS Digital
See Buying Options
Y13 Smartwatch Specification Table
| | |
| --- | --- |
| Specification | Details |
| Product Name | Y13 Smartwatch |
| Product Price | $28.87 |
| Product Details | STEADY 2022 Y13 Smart Watch Men Women 1.69 Inch Full-Touch Heart Rate Fitness Tracker Kids Waterproof Sports Smartwatch For Android IOS F / GOLD |
| Chipset | HS6620+BK3266 |
| App | FitPro |
| Compatible System | Android 5.0 above & iOS 9.0 above |
| Flash Memory | 512KB + 16M |
| Screen Size | 1.69 inches |
| Screen Resolution | TFT 240 x 280 |
| Touch Type | Full-touch |
| Bluetooth | BT 5.0 |
| G-Sensor | 3D-gsensor |
| Battery Type | Lithium Polymer |
| Battery Capacity | 3.7V/180mAh |
| Charging Method | Charging clip |
| Waterproof Level | Life waterproof |
| Charging Time | 1.5 hours |
| Major Functions | – Custom dial- Music control function- Bluetooth call- Call Reminder- Social APP reminder- Messages Reminder- Sedentary reminder- Blood Pressure- Blood Oxygen- Sport Mode- Alarm- Play the music- Stopwatch |
| App Language | English, SC, TC, Netherlands, Russian, French, German, Portuguese, Spanish, Turkish, Japanese, Polish, Arabic, Malaysia, Thai, Czech, Slovak |
| Watch Language | English, Simplified Chinese, Italian, Portuguese, Polish, Spanish, French, Greek, Hungarian, Russian, Turkish, Dutch, German, Vietnamese, Finnish, Ukrainian |
| Package Included | 1 x Smartwatch1 x Strap1 x User Manual |
| Additional Information | Please charge it for 2-3 hours when you receive it. It was run out of power after the long delivery. Thank you! |
Y13 Smartwatch Price Details
The Y13 Smartwatch is priced at $28.87. It is important to note that product prices may vary over time and in different regions or online marketplaces. Therefore, to receive the most recent and correct pricing information, I advise checking the most recent price from the official website or from authorized shops. It's a good idea to evaluate all connected expenses before making a purchase because prices may also be impacted by special offers, discounts, or shipping charges.
Save 10 with coupon (limited sizes/colours)
Y13 Smart Watch Multifunctional Step Counting Full Touch Screen Casual BT Call Sport Fitness Smart Wrist Watch for iOS Digital
See Buying Options
Y13 Smartwatch Design and Build Quality
The Y13 Smartwatch is described as having a "sleek design" and featuring a 1.69-inch full-touch display. From the given details, it appears to be designed to appeal to both men and women. The full-touch interface suggests a modern and user-friendly experience, allowing users to easily navigate the watch's functions.
Regarding the build quality, the information doesn't provide specific details about the materials used in the construction of the smartwatch. However, it is mentioned that the watch is "life waterproof," which implies that it can handle exposure to water splashes or sweat during daily activities. However, it may not be suitable for submersion in water, such as swimming or showering.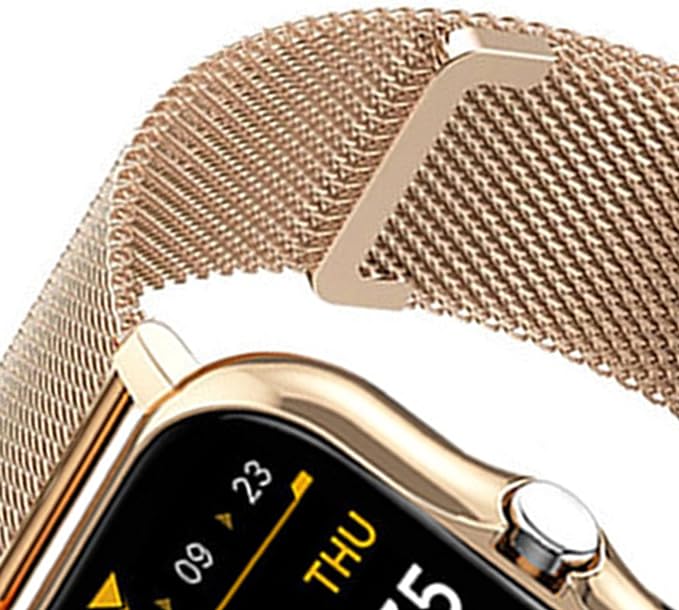 Y13 Smartwatch Display
The Y13 Smartwatch features a 1.69-inch full-touch display. The screen utilizes TFT (Thin-Film Transistor) technology with a resolution of 240×280 pixels. TFT displays are known for their vibrant colors and good viewing angles, making it easier to interact with the watch and view information even under different lighting conditions.
With its full-touch capability, users can navigate through the watch's various functions, access settings, and interact with notifications by simply tapping and swiping on the screen. This touch interface adds convenience and ease of use to the overall smartwatch experience.
The size of the display is quite generous, providing enough screen real estate to display notifications, fitness data, time, and other relevant information clearly and legibly. The screen size also enhances the overall visual appeal of the smartwatch, making it an attractive accessory for users.
While the product details do not mention any specific display protection like Gorilla Glass or any other hardened glass, it's recommended to handle the smartwatch with care to prevent scratches and damage to the screen.
Overall, the 1.69-inch full-touch display on the Y13 Smartwatch should offer a satisfactory user experience for daily tasks, fitness tracking, and accessing various smartwatch features.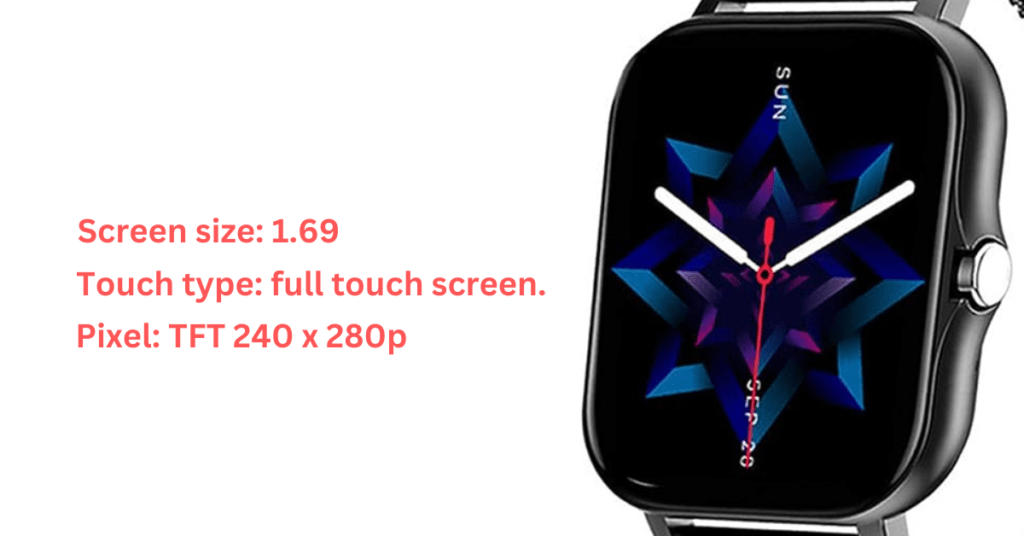 You Might Also Like:
Fitness Tracker Without Screen
Modoex M8 Bluetooth Smartwatch Review
Y13 Smartwatch Battery
The Y13 Smartwatch is equipped with a lithium-polymer battery with a capacity of 3.7V/180mAh. Lithium-polymer batteries are commonly used in portable electronic devices due to their compact size and lightweight nature, making them well-suited for use in smartwatches.
With a 180mAh capacity, the battery should be able to provide a decent amount of usage time on a single charge. However, the actual battery life will depend on various factors such as the intensity of usage, the number of active features, screen brightness settings, and how often the smartwatch is connected to a smartphone via Bluetooth.
While the charging time for the Y13 Smartwatch is approximately 1.5 hours. Users should ensure they charge the smartwatch adequately before first use to avoid any inconvenience due to low battery during initial setup.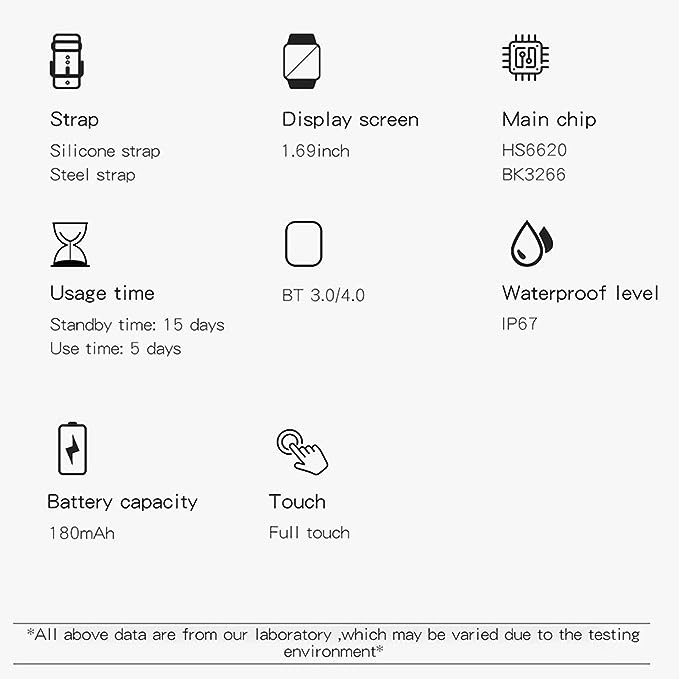 Y13 Smartwatch Connectivity
The Y13 Smartwatch offers multiple connectivity options to ensure seamless integration with smartphones and other devices. The primary connectivity feature is Bluetooth 5.0, which allows the smartwatch to establish a wireless connection with compatible Android and iOS devices. Bluetooth 5.0 is a more advanced version of Bluetooth and offers improved speed, range, and energy efficiency compared to older versions.
By connecting the Y13 Smartwatch to a smartphone via Bluetooth, users can access a range of functionalities, such as receiving notifications for calls, messages, and social apps directly on the watch. Additionally, the Bluetooth connection enables features like music control, allowing users to play, pause, or skip tracks on their smartphones from the smartwatch itself.
To ensure a smooth connection and optimal performance, the Y13 Smartwatch may require users to authorize the FitPro app access to all phone functions on Android devices. Also, it's recommended to keep the GPS on the phone turned on before establishing the Bluetooth connection.
It's worth noting that while the Y13 Smartwatch supports Bluetooth calling, this feature may not be available in all countries. This limitation could depend on regional restrictions or regulations related to Bluetooth communication for voice calls.
Apart from Bluetooth, the Y13 Smartwatch does not appear to mention any other connectivity options like Wi-Fi or NFC. Therefore, users should rely on Bluetooth for most of the watch's communication with smartphones and other compatible devices.
Overall, with Bluetooth 5.0 as its main connectivity feature, the Y13 Smartwatch should provide a reliable and convenient link between the smartwatch and a paired smartphone, enhancing the user's experience and keeping them connected on the go.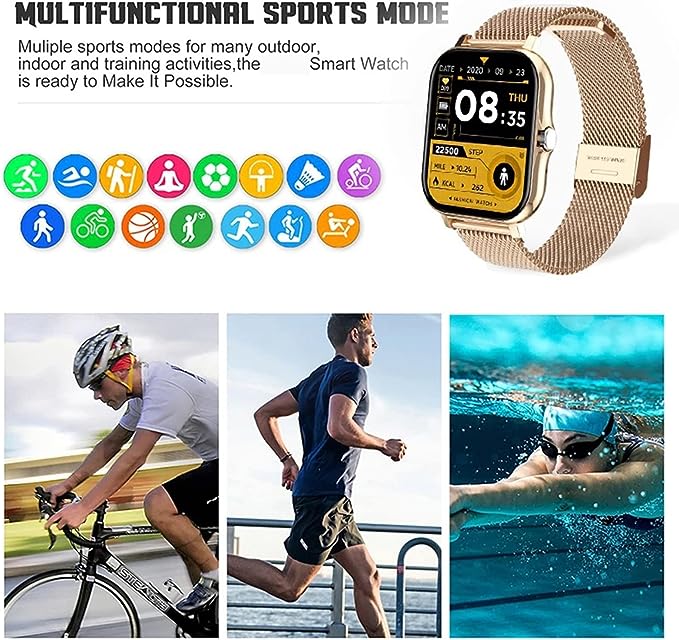 Y13 Smartwatch Compatibility
The Y13 Smartwatch is designed to be compatible with both Android and iOS devices, offering a wide range of users the opportunity to enjoy its features and functionality.
For Android users, the Y13 Smartwatch is compatible with Android 5.0 and above. This means that most modern Android smartphones should be able to pair with and use the smartwatch seamlessly. To make full use of the smartwatch's features, Android users are advised to download and install the FitPro app by scanning the QR code provided in the user manual. Additionally, users should authorize the FitPro app to access all phone functions and keep GPS enabled on their phones to optimize the smartwatch's performance.
For iOS users, the Y13 Smartwatch is compatible with iOS 9.0 and above. This ensures that a wide range of Apple devices, such as iPhones, can establish a connection with the smartwatch through Bluetooth. iOS users should also download the FitPro app from the App Store and follow the setup instructions to connect the smartwatch to their iPhones.
Y13 Smartwatch App
The Y13 Smartwatch uses the "FitPro" app, which is a companion mobile application designed to work with the smartwatch. This app serves as the interface through which users can connect their Y13 Smartwatch to their smartphones and access various features and settings.
To use the Y13 Smartwatch effectively, users need to download the FitPro app on their Android or iOS devices.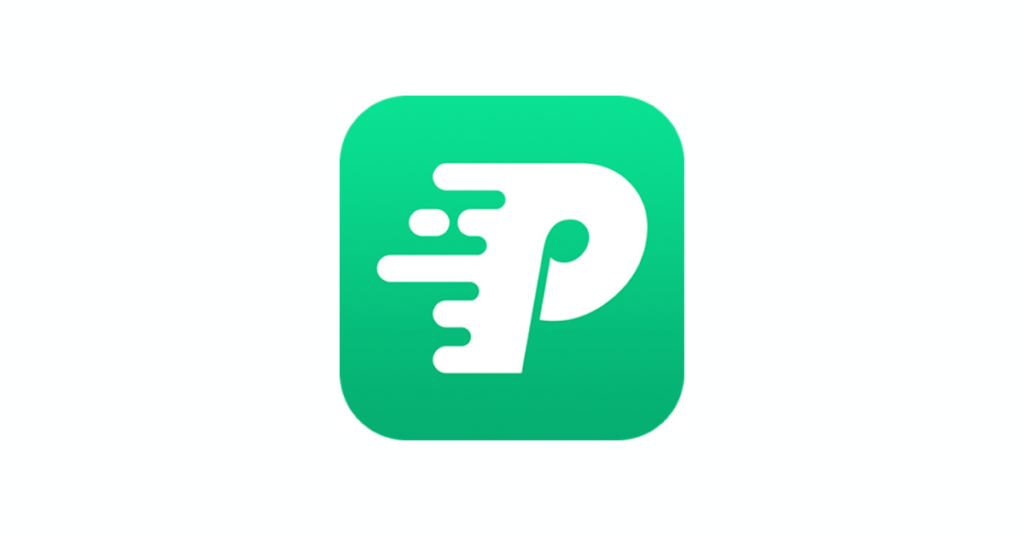 Y13 Smartwatch Pros and Cons
Pros of the Y13 Smartwatch:
Affordable Price: The Y13 Smartwatch offers a range of features at a budget-friendly price of $28.87, making it an attractive option for users on a tight budget.
Full-Touch Display: The 1.69-inch full-touch display allows for easy navigation and interaction with the smartwatch, enhancing the user experience.
Fitness Tracking: The smartwatch provides various fitness tracking features, including heart rate monitoring, blood pressure monitoring, sports modes, and sedentary reminders, helping users stay motivated and active throughout the day.
Bluetooth Connectivity: With Bluetooth 5.0, the Y13 Smartwatch can easily connect to compatible Android and iOS devices, allowing users to receive notifications, control music, and access other smart features on their smartphones.
Customizable Dial: The ability to customize the watch face according to personal preferences adds a touch of personalization to the smartwatch.
Music Control: Users can control their music playback directly from the smartwatch, making it convenient for workouts or when the phone is not easily accessible.
Multi-Language Support: The Y13 Smartwatch supports a wide range of languages for both the app and the watch itself, making it accessible to users from different regions.
Cons of the Y13 Smartwatch:
Accuracy of Health Monitoring: The heart rate and blood pressure monitoring on the Y13 Smartwatch may not be as accurate as dedicated medical devices, which is a common limitation in consumer-grade wearables.
Limited Wireless Calling: The wireless calling feature may not be available in all countries, limiting its usability for hands-free calls.
Clunky User Interface: Some users may find the user interface of the FitPro app or the smartwatch itself to be less intuitive or clunky to navigate.
Battery Life: The battery capacity of 180mAh may offer limited usage time, especially if the watch is used extensively with multiple active features.
No Wi-Fi or NFC: The absence of Wi-Fi and NFC connectivity may limit certain advanced features and payment options available in other smartwatches.
No GPS on the Watch: While the watch can utilize the GPS on the connected phone, it lacks built-in GPS, which may be a drawback for users who prefer standalone GPS functionality.
No Mention of Water Resistance Level: The product details mention "Life waterproof," but the specific water resistance rating is not provided, leaving users uncertain about the watch's ability to withstand water-related activities.
Ultimately, the Y13 Smartwatch offers a balance between affordability and functionality, but users should consider their specific needs and priorities before making a purchase.
Conclusion
In conclusion, the Y13 Smartwatch is a budget-friendly option that offers an array of features for fitness enthusiasts and tech-savvy individuals. While the heart rate and blood pressure monitoring may not be as accurate as some high-end smartwatches, it provides a basic overview of your health metrics. The wireless calling feature is a nice addition, but potential buyers should ensure its compatibility in their region. The user interface could be smoother, but considering its price point, it's a minor setback. Overall, the Y13 Smartwatch is a worthy contender for those seeking an affordable entry into the world of smartwatches.